BRIGAID: BRIdging the GAp
for Innovations in Disaster resilience
Europe is facing an increased risk of floods, droughts, heat events and wildfires due to climate change. Innovations could help reduce the risks or provide a more effective disaster response. However, many innovations never reach the market, something BRIGAID aims to remedy. "BRIGAID wants to bridge the current gap between innovators and end-users", says Roelof Moll, coordinator of the project.
The road from idea to market is a long one, with the lion's share of innovations never making it. According to project coordinator Roelof Moll, there are three main reasons for that: "First, what might work perfectly in the lab should also be tested in the real world. But how and where do you test for disaster mitigation? Then there is technology and business development. A technology has to work, but that is not all. There is also the issue of societal acceptance. There may be understandable and foreseeable reasons that can hold back acceptance of a new technology, so innovators should consider those during the development process. Finally, at some point all start-ups need a market and promotion strategy and financial investments."
Self-assessment to aid development
wants to address all three factors, by offering a mix of tools that should become a standard for climate adaptation innovations. To this end, the project has developed a testing and implementation framework (TIF), including a self-assessment that innovators can undertake at various stages of development. This covers questions concerning the technology, its societal acceptance and impact, and the impact on the environment. "It gives them an indication which aspects they will have to improve. For example, if they score modestly on technical aspects, such as the reliability of the invention, they know they have to do more to ensure that technical reliability can been convincingly demonstrated. Or if they discover that there are adverse environmental effects, they should consider how to prevent this, e.g. through other material choices. So this gives them an intermediate measurement that can guide further development."
Feedback from pilot projects
The next stage in the programme is the Market Acceptation Framework. "An innovator getting ready to hit the market can follow a number of workshops, trainings and coaching events to become a successful entrepreneur." BRIGAID will support a range of pilots with the help of their methodology. "That will give us examples of projects that have benefitted and accelerated their progress. Moreover, their feedback on the practical applicability will also help us refine our methodology, which should then remain available after the project", says Moll. Pilots wanting to take part in BRIGAID are first judged on their Technology Readiness Level (TRL); if they have reached level 4 – meaning the innovation has been validated in a lab – they can enter the programme. "BRIGAID will then try to boost them in the direction of TRL 9, meaning ready for the market."
Testing under realistic conditions
Delft will be a testing ground for a number of inventions aimed at limiting damage caused by drought, floods and other extreme weather events. "Generally, it won't be easy to find locations where you can simulate a disaster to test your solution. A water authority, for example, won't just let you takeover a dike to test your breach detecting technology", Moll explains. At test and demonstration polder Flood Proof Holland temporary flood barriers will be put to the test, the tube barrier for example. "A tube barrier is a sailcloth construction that fills itself with water and thus forms a block. We tested this under various conditions, even a collision with a tree trunk, as would happen in a river." A Flood Proof Rumania living lab is also being set up where innovations can be tested during flash floods, making use of the large hydraulic head available at the site, downstream of a dam.
It should benefit all of Europe
A starting-point for BRIGAID is that it should benefit all of Europe. The 24 partners in the project come from all over the European Union and beyond, including Israel and Albania. Pilot projects from all these countries will be put through their paces, as different countries will face different risks. Whereas here in The Netherlands our biggest concern is flooding, countries like Greece, Portugal and Spain faced deadly wildfires in the past few years. What innovations could redress that? "Examples are new types of fire blankets that can be easily deployed, or a drone platform to monitor wildfires. Another approach is so-called prescribed burning, where you create firebreaks: gaps in vegetation that can stop the progress of a fire." BRIGAID is also building up communities of stakeholders, end-users and developers in several countries. "Ultimately, we want to bring about a European innovation community where the BRIGAID method becomes the standard for innovations on disaster resilience", says Moll.
A sizeable project
With a budget of over 7 million euro, and a thousand person-months of research divided over 24 partners, BRIGAID is a very large project. That is why Professor Bas Jonkman, scientific coordinator of the project, recruited Roelof Moll as coordinator. "Bas Jonkman foresaw he wouldn't be able to find the time to coordinate a project of this size by himself. He is closely involved, and is responsible for the scientific output, but with me in charge of the day-to-day running, that doesn't cost him an inordinate amount of time", explains Moll, who has since been asked to coordinate ZEROBRINE, another H2020 project, as well. In consent with his other employer Royal Haskoning DHV, he now spends two days a week in Delft. "With modern communication technology you can still be on call 24/7, which often proves necessary."
Funding should be spend wisely
That is why even as a dedicated coordinator, Moll is still happy to share some of the burden with the Valorisation Centre. "I'm responsible for reporting on the research, and I also have to make sure that all deliverables are on time and of a high standard. However, without the valuable help I get from the Valorisation Centre on the financial reporting, it would still be an impossible task", he says. "The financial reporting is quite complex, and not the most enjoyable work, but it goes without saying that Brussels has to be sure that European funding is spend wisely and according to what has been agreed. It may seem overly meticulous at times, but they have probably learned from past experiences."
Sharing success in the network
Keeping in touch with all 24 partners is another of his responsibilities. "I have to keep an eye on everyone's progress, and gently steer them in the right direction when needed, or step in in case of real difficulties. I also have to keep everyone informed of our progress, and share our successes within the network." Twice a year, all partners meet, and at three larger conferences stakeholders and end-users are kept up-to-date of developments. "It is important that potential users can give feedback on innovations at an early stage." To this end, meetings are also organised at a local level. "Recently, we held a very successful in Delft for developers and representatives from water authorities. Together, we evaluated a couple of innovations using our assessment tools."

Doing very well so far
So far, everything has gone swimmingly. "Last year, we got an excellent review from Brussels. We sent in all documentation on time, which is exceptional for such a large project", says Moll. "That is because of our systematic approach. Every deliverable is first reviewed by a partner who did not take part in the writing process. Brussels really appreciated the resulting quality." Meanwhile, Moll is already looking ahead beyond April 2020 when the project finishes. "It is our mission to let our work live on beyond the project, because it is of value to society. Therefore, we are looking for the best way to keep valuable components, like our assessment tools, available and findable. After all, Europe is a big place, so it is not enough to stay inside your bubble. We have to go out there to be heard."
'I'm responsible for reporting on the research,
and I also have to make sure that all deliverables are on time and of a high standard. However, without the valuable help I get from the Valorisation Centre on the financial reporting, it would still be an impossible task'




'Every deliverable is first reviewed by a partner who did not take part in the writing process. Brussels really appreciated the resulting quality'
Roelof Moll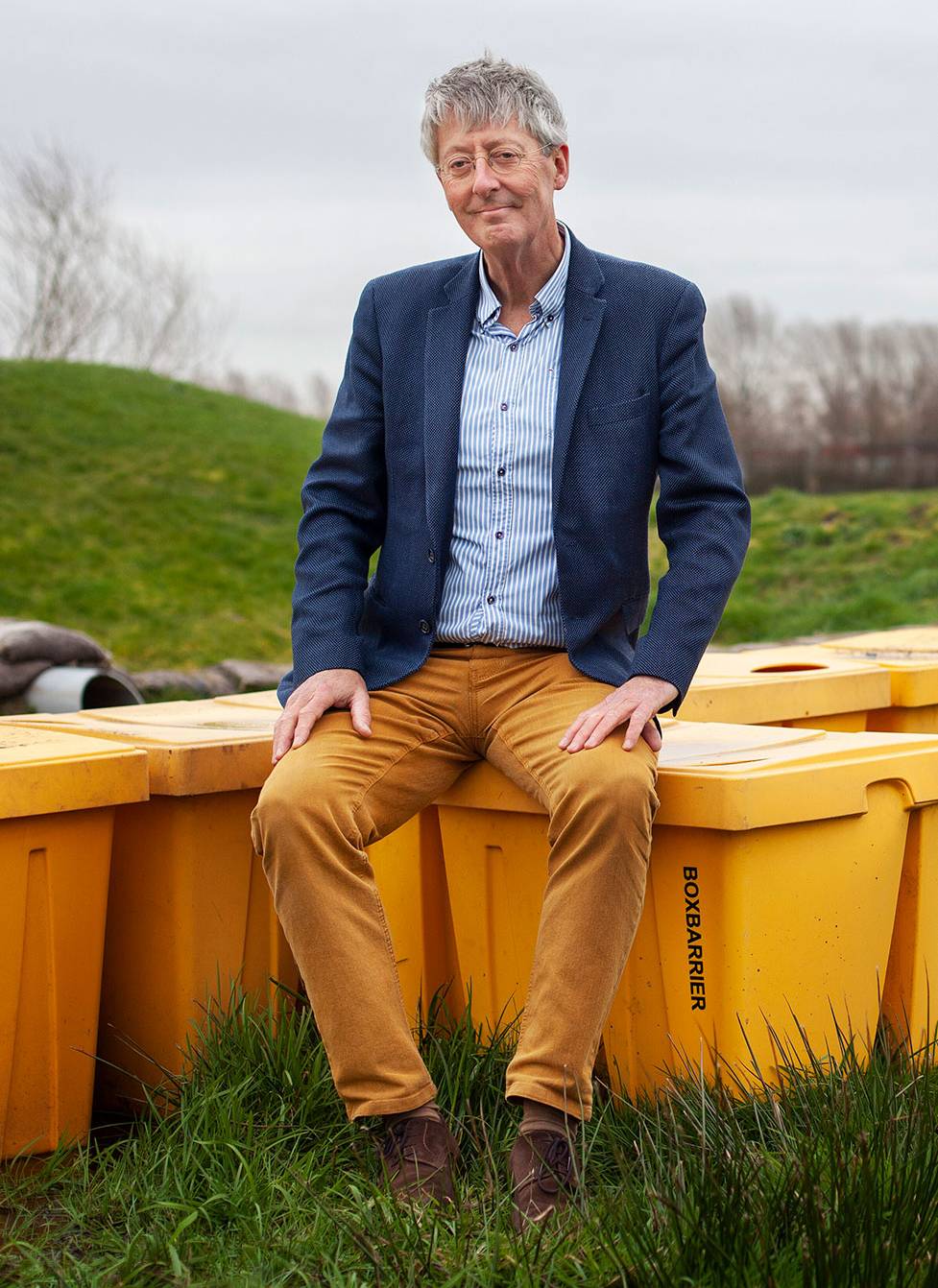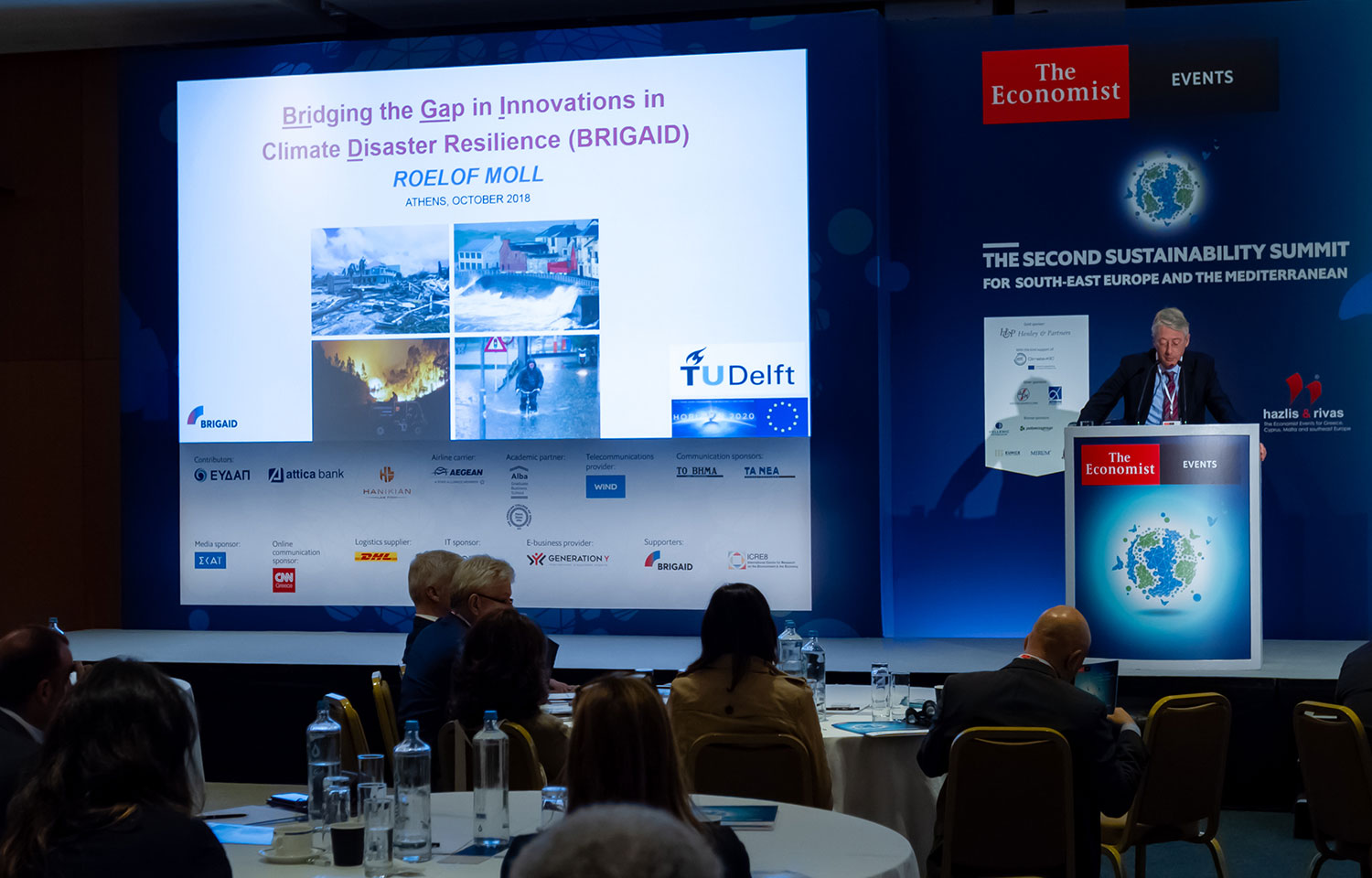 Twice a year, all partners meet, and at three larger conferences stakeholders and end-users are kept up-to-date of developments. "It is important that potential users can give feedback on innovations at an early stage." To this end, meetings are also organised at a local level. "Recently, we held a very successful in Delft for developers and representatives from water authorities. Together, we evaluated a couple of innovations using our assessment tools."